Baileys Horse Feed is a family-owned company that has been providing quality horse feed since 1982. With a focus on providing balanced and nutritious feeds for horses of all classes, age groups, breeds, and types, Bailey's is a trusted name in the horse feed niche. Here are some reasons why you should choose Baileys Horse Feed for your horse's nutrition needs.
Wide Range of Products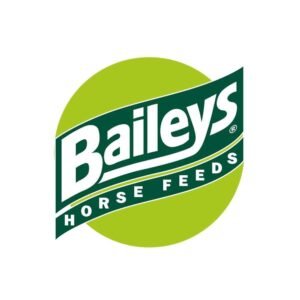 Baileys features a large number of horse feeds that cater to different types of horses. Whether you have a competing, racing, or breeding horse, Baileys has the perfect feed for your horse. Their feeds are made with low-starch and low-sugar levels and high-quality fiber ingredients, which provide good energy for training and competing horses while keeping their digestive system healthy. The feed also contains a full range of vitamins, minerals, and nutrition to ensure a well-balanced diet and sufficient energy, whatever the level of work your horse is doing.
Nutritionally Balanced Feed
Baileys Horse Feed provides an equal mix of fiber, protein, nutrition, and energy to ensure that your horse gets the best nutrition possible. They also cater to horses with special requirements, providing probiotics and prebiotics as part of their nutritional line. Performance horses, race horses, and active horses are the primary focus of Baileys Horse Feed.
High-Quality Ingredients
Baileys uses only healthy and high-quality ingredients in their feed. The feed includes micronized soya, sunflower extract, distiller's grain, soya bean meal, micronized peas, wheat feed, oats, barley, micronized wheat, maize, soya oil, linseed meal, oat feed, straw, beet pulp, soya hulls, and alfalfa. These ingredients ensure that your horse gets the right mix of protein, calories/energy, and fiber.
Treats and Supplements
Baileys treats
provide all the nutritional needs of your horse while keeping them motivated, happy, and healthy. They have treats that you can give your horse while walking down to the stable. Baileys supplements are offered with advanced electrolyte technology containing an optimum balance of potassium, sodium, and chloride to replace salts that are lost through sweating. It helps prolong performance and reduce the time to fatigue. They also provide a pre-biotics supplement to promote a healthy digestive system in horses.
Stud Collection
Baileys Stud Collection is all about promoting top-line, condition, and growth rates. The reduced starch levels encourage a calm temperament in your horse. They are supportive and sympathetic to developing an easy digestive system. The Stud Collection supports growth and development. It is ideal for foals from three months, broodmares, and stallions. The feeds have quality protein and superior vitamin and mineral levels, which support growth and development in your horse.
Affordable Price Range
Baileys Horse Feed meets all the needs of the horses and has an affordable price range. Being a good quality feed in the industry, it may range in price. The quality and quantity decide how much feed, treat, supplements, and forages may cost.
Product Recall
Baileys Feed has a track record of never getting complaints from customers about their products or services. Being a good service provider, they have achieved a good position in the market of horse feed.
Conclusion
Baileys Horse Feed is a practical and customer-friendly option that provides a wide range of products, high-quality ingredients, nutritionally balanced feeds, supplements, and treats for your horse. With a focus on quality, affordability, and customer satisfaction, Baileys is the ideal choice for horse owners looking to give their horses the best possible nutrition. Try Baileys Horse Feed today and see the visible improvements.
Faq's