Do you love horses?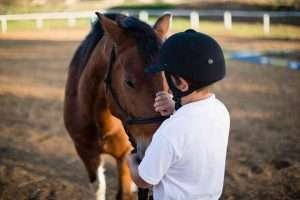 If so, you're in the right place! We are a team of passionate horse lovers who are dedicated to providing our customers with the best possible care for their horses.
We understand that horses are more than just animals to you. They are family members. They are partners in your adventures. They are your furry friends. And we want to help you take the best possible care of them.
We suggest a wide range of products and services to help you keep your horse healthy and happy. We have the latest research on horse health, we share tips from experienced horse care professionals, and we highlight the best products and services on the market.
We also offer a variety of educational resources to help you learn more about horse care. We have blog posts, articles, videos, and webinars on a variety of topics, from feeding your horse to grooming your horse to exercising your horse.
We are here to help you every step of the way. We want to be your trusted advisors for all things horse care. So whether you're a new horse owner or a seasoned pro, we're here for you.
Sign up for our newsletter today to learn more about our products and services. We can't wait to help you keep your horse healthy and happy!